Our History
Nobles Funfairs is a family run business into its 7th generation and running for over 120yrs. You will be dealt with on a personal level immediately instead of chasing someone through secretarys and assistants. Despite this, we still have a vast array of rides and stalls at our disposal, ensuring that we can make your event a success due to our professional manner and experience.
Travelling mainly round the North of England, we deal with most of the district councils in this area and we would be pleased for you to do a reference check on us, which we can supply on demand. Our relationships with the councils are good because we do what we say we will, e.g. provide a top quality funfair/attraction, set-up and dismantle to the schedules that we set and leave the ground in the same condition as it was before we arrived.
We jointly organised the largest travelling funfair in Europe- The Town Moor Hoppings in Newcastle which has been running for over 100 years. So if you have the space for an event, we have the ability to put on the finest possible for you.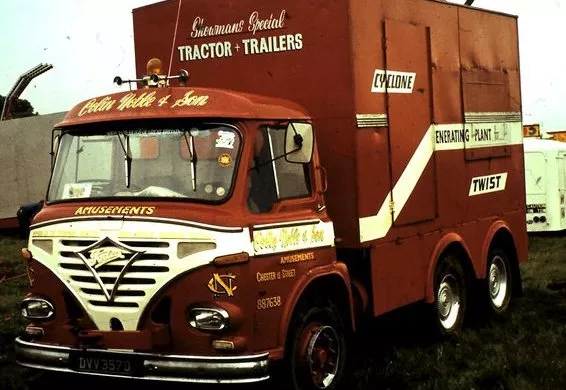 Noble's Amusements Truck Circa 1970s